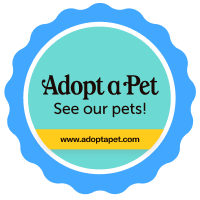 MOST IMPORTANTLY, WE ARE A FAMILY, nOT A SHELTER.

About Us: Rutherford Rescue Ranch was formed from a family of rescue pets with the desire to share our home and love with animals awaiting their own forever family. Rutherford Rescue Ranch (RRR) is based in Pittsburgh, Pennsylvania in the homes of our foster families. RRR does not have a kennel location thus our available pets are waiting for permanent placement in our loving foster homes. While we are not new to the rescue environment, RRR is a new venture, thus we are only able to accept a small number of dogs into the rescue at this time. RRR is a 501(c)3 approved non-profit organization.

Our Mission: To provide shelter, food, medical attention, and LOVE for homeless or abandoned animals. Unlike a traditional shelter setting, our animals awaiting families are given the most amount of time they need to adapt to a new, loving environment.
RRR specifically serves dogs in need of re-homing due to family financial difficulties, unforeseen owner medical situations, or owner housing changes. Our goal is to keep family pets out of shelters and find them new families without the stress of a traditional kennel environment.