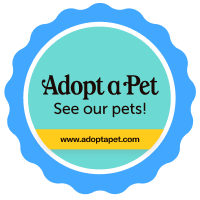 fEATURED rrr fOSTER, oBI !
Name: Obi

Intake Date: 5/1/17 Sex: Male-Neutered

Breed: Chihuahua Mix

Age: 3 yrs

Weight: 11 lbs

UTD on Vaccinations

Micro-chipped
Adoption Fee Donation: $150
**No Young Children Please**
Fenced Yard Preferred

​

​

Please welcome Obi, the chi-weenie, back to RRR ! Obi is a male, neutered, 3 year old chihuahua mix w/ a dachshund maybe a chi-weenie?? . He is UTD on his vaccinations and micro-chipped.

Obi is a RRR alumni that found himself back at the Ranch after his adopter reported he as having accidents in the house. Originally, he came to RRR in April 2016 as a stray found in an abandoned house and adopted out in May of 2016. He spent 11 months in his adoptive home before being returned.

Obi is doing very well in foster care at RRR living with big dogs and small dogs alike. He does live with a small infant that does not crawl yet. We have found that he does not care for the infant or take interest, and basically ignores the human baby most of the time. Just to be safe, we ask that his forever home have children over the age of 10, so he does not have small humans grabbing at him. Obi will attach himself to almost any female caregiver very quickly. We have found that Obi takes a while to warm up to his male caregivers however. Obi will be seen by our vet, Dr. P, to assure his potty training trouble in his first home is not medical. After that, he will be available for adoption to a PATIENT and LOVING FOREVER family. If you do not have time to help Obi with his potty skills, please do not apply. Obi is adorable, fragile, and has already had his heart broken.

Rutherford Rescue Ranch requires all potential adopters to complete our online application prior to a meet and greet with a potential family.

You can apply for Obi, the chi-weenie, here: http://www.rutherfordrescueranch.org/adoption-application.html.​
---
MOST IMPORTANTLY RRR IS A FAMILY, WE ARE NOT A SHELTER. fIND OUT MORE ABOUT US !
---